Browsing articles from "April, 2008"
I watched the movie Sicko over the weekend.Sicko was a classic Michael Moore movie revealing the truth about the American Health Care system. It simply shows how the people of America are suffering from a poor health care system and how the media has created a false impression over other countries.

Its pretty amazing, we all know that the Americans don't like the French, the Cuban's or anyone who tries to challenge them. In this movie, Michael Moore just went  to these countries and to see what the deal was in these countries. To his surprise, they were having wonderful lives, a superb health care system. They even have house calls and all for absolutely FREE!!
The highlight for me was when they discovered that the terrorist of 911 were in Guantano Bay and they had world class health care for FREE!! So they set off with a bunch of sick people to the detention centre to get some treatment but were not allowed in and ended up at Cuba their mortal enemy.
To their suprise they got free health care and superb care at the Cuban hospitals while medications they are used to paying with money from their life savings were as cheap as 5cents!
Its crazy isn't it?! The lesson i learn was the media can feed as much information and has the capability to paint a picture which could just not be the truth!! Do your research, the internet is a great medium which promotes free press.You may be surprised that the people who were deemed enemies may be the nicest people around!
Keep a open mind on information you receive/read. The truth is only when you witness it yourself!
Some real creative wallpapers or ad's that were made for the 2008 Olympics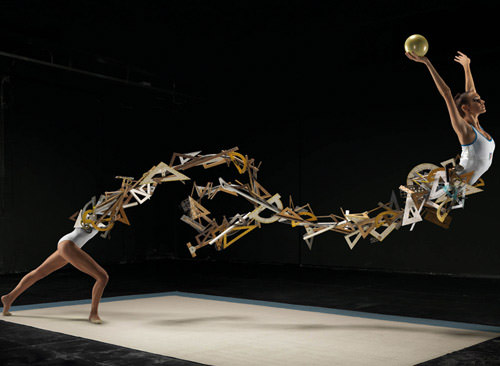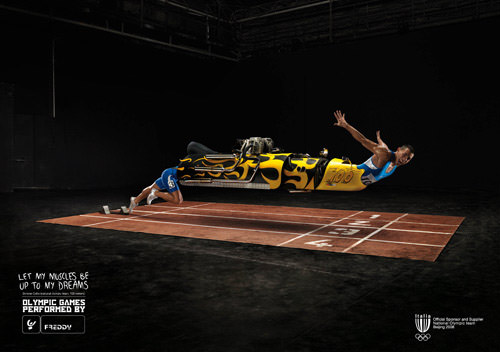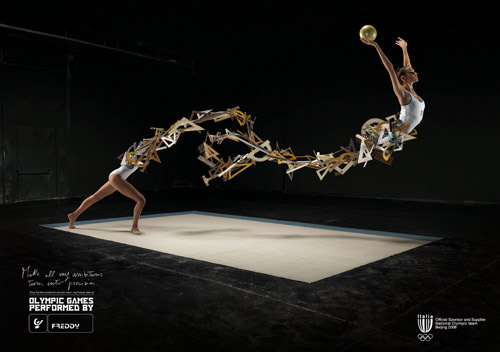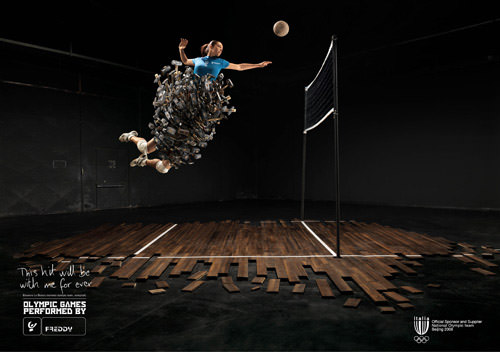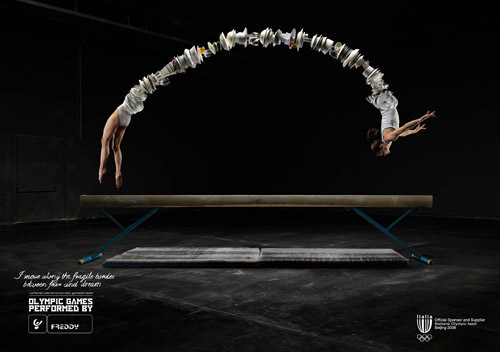 Like Google Talk, you can also run the Facebook Chat application from Firefox sidebar.
The advantages are that you need not open your Facebook homepage to see a list of friends that are online and second, you can talk with Facebook friends while reading any web page in Firefox.
To run the Facebook chat messenger from Firefox sidebar, press Ctrl+Shift+B to open the Bookmarks Organizer.
Now go to Organize -> New Bookmark and type the following address:
http://www.facebook.com/presence/popout.php
Also tick the check-box the says "Load this bookmark in the sidebar". You may save this under "Bookmarks Toolbar" so you can open Facebook chat window in a single click.
You can do something similar in Opera – Press F4 to open the Opera sidebar and drag the above Facebook link onto that Opera Sidebar.
When i replaced my desktop with a notebook one of the most annoying things that i had to live with was the mouse pad. Notebook gives one mobility to being able to use it anywhere which a desktop cant but being mobile means compromising certain bits ie the mouse.
Some notebooks come with the mouse stick(thats the blue stick that pops out right in the middle of the keyboard) and some both! I don't like that even more! Nothing like using a proper mouse isn't it? It gives the user superb control.
Thank god we can now get nice small mouse's that fits the whole mobility bit
Christiano Ronaldo had the reputation of being a play actor,he used to fall off ever touch. I think he has come a long way in proving that he is a superb player who does not need that bit as part of his game. I was watching the Liverpool v Chelsea champions league semi finals and i hereby announce that Didier Drogba is now is a footballing wuss!
Everytime he finds himself in a goal scoring position and a defender is anywhere close, he falls over like a truck had hit him and stays there! The physio has got to come in and he will whisper "I'm acting, just pretend like you are treating me, then you can go" then a few minutes later..He gets up and walks away like nothing happened!
I dont understand why on earth some players use play acting as a big part of their game! Sickening!
Real stars never use cheap tactics like play acting in their games and Drogba….You just proved that your not that great after all!!
Latest Post
Categories
Archives